A message from Rev. Vincent Black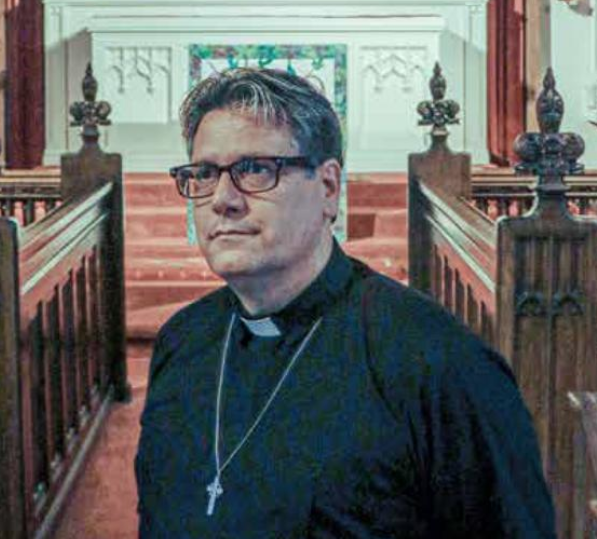 I am so glad you have made your way to our website. I hope that you find it useful in getting a little more acquainted with our community of faith. We are an Episcopal Church that celebrates our Anglican heritage by walking the middle way as both catholic and protestant followers of Jesus. If you are looking for a place to grow spiritually, to explore Christianity, and to live into your potential as a human being encouraged and supported by other people of faith please come and see if we might be right for you.
We are a diverse community of varying-abled bodies, varied ethnic and cultural heritages, varied sexual and gender identities. Some of us grew up in the Church and others of us are very new to the Church but we are all learning together how to walk in love as followers of Jesus. We believe that God loves all people endlessly, without exceptions.
We are made up of all sorts of families with varying ages. We love children and the aged and everyone in between. We love those who are single, married, divorced, and in committed relationships. We love those who have children, those who don't have children, those who have pets, and those who don't have pets. We strongly believe that God brings us together not despite, but because of, our differences and that our church would be more complete if you would share yourself with us.
I am Father Vincent Black, the spiritual leader here at the Church of the Ascension. I am a native Clevelander and graduate of John Carroll University. I lived and taught in Japan for four years and taught middle school in Lakewood before going to seminary at Bexley Hall in Columbus. I am married to my partner and best friend.
I am thrilled to be part of this growing spiritual community. We are located on the east end of Lakewood between Garfield Middle School and the Lakewood Garden Center and have developed good partnerships with both. In fact, I invite you to join us any Sunday for worship, conversation, study, and fellowship and afterwards to stop in and see Paul at the Garden Center. If you are looking to nurture your spirituality, wrestle with questions about life's purpose and meaning, and encounter God who loves you, no exceptions, I hope you will come and let us walk this journey with you.
I look forward to getting to know you.
God Loves You! No Exceptions!
Rev. Vincent Black